Botox & Juvederm – Atlanta, GA
Invest in a Youthful Appearance Today!
Your dentist can help you invest in your confidence using a variety of cosmetic procedures to achieve your dream smile. Did you know your dental office offers more cosmetic treatments than just those for your teeth and gums? Now, you can turn back the hands of time to maintain a youthful appearance with Juvederm and Botox in Buckhead. Dr. Jane C. Puskas offers the treatments as part of our services to help you look your best.
What is Botox?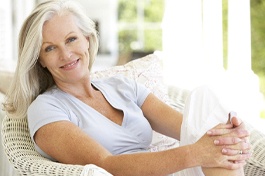 Botox is an FDA-approved treatment made from a purified protein that temporarily paralyzes specific muscles. When injected into a certain area, it stops the muscles from contracting. This softens the visibility of wrinkles, fine lines, and folds. After just one session, you can enjoy results that can last for 3 to 6 months.
Botox is often used on patients who have wrinkles and lines appearing as the result of showing emotion, like smiling or laughing. It works best when treating shallow lines, like laugh lines and crow's feet.
What is Juvederm?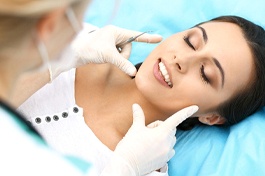 Often, it is thought Botox and Juvederm are the same, but they are actually quite different. Juvederm does not paralyze your muscles like Botox. Instead, it is a special gel made from hyaluronic acid. It is injected into a certain area of your skin to smooth lines and grooves. It is often used to eliminate the appearance of deep wrinkles, giving you results that can last for as long as 2 years.
The dermal filler is recommended to treat wrinkles and grooves that appear when your face is in a resting position. The gel replaces the volume you have lost naturally in your facial tissues to give you a younger look. It is best for treating deep lines that appear near the upper lip, mouth, cheekbones, and frown lines.
Am I a Candidate?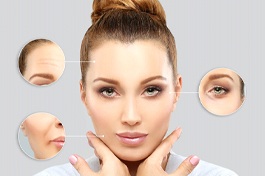 If you are interested in Botox or Juvederm in Buckhead, you first need to schedule your consultation. After a visual examination and discussing the results you want to achieve, we create a customized treatment plan using one or both options.
What Can I Expect?
The treatments do not cause significant pain or discomfort, but a topical numbing agent may be applied to the skin. A small needle is used to inject the solutions into specific treatment areas. Generally, it only takes a few minutes to complete either treatment.
You may notice some redness at the injection sites. You may also have some slight tenderness or bruising. Any side effects dissipate within a few days after your treatment. Severe adverse reactions are rare.
Schedule Your Consultation Today
If you are feeling insecure about an aged appearance, you can invest in your confidence with a trip to your dentist. Besides teeth whitening, porcelain veneers, or Invisalign, you can also benefit from Botox and Juvederm to look your best. Contact our office today to schedule your consultation for a personalized treatment plan.