Cosmetic Dentist in Buckhead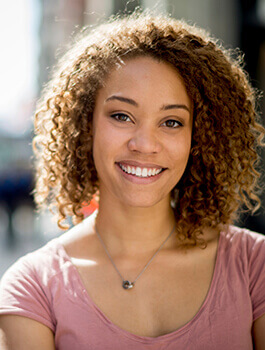 Maintaining great oral health is always crucial, but Dr. Jane Puskas also understands how important your appearance is to you. Being able to enjoy a smile that's bright and unblemished can lead to more success in the workplace, flourishing personal relationships, and a stronger sense of self-confidence overall. At our state-of-the-art office in Atlanta, several cosmetic dentistry services are available that are designed to revitalize the look of your teeth in impressive, long-lasting ways. Patients from Sandy Springs, GA and beyond are welcome to contact us today if you have any questions our team can help you with, or if you're ready to schedule a consultation.
In-Practice Zoom Laser Whitening
Dental stains occur for a number of reasons, including poor oral hygiene, diet, genetics, and even the use of certain medications. If your smile has become lackluster in appearance over time, it doesn't have to stay that way. Dr. Puskas offers fast and exceptionally effective in-practice whitening with the power of Zoom!® in the Atlanta metropolitan area. Our team combines the use of high-grade whitening gel and a special laser to amplify the whitening process over multiple, short sessions here at our modern facility. The whole process only takes one appointment, and you'll be able to leave with dramatic, gorgeous results.
At-Home Teeth Whitening
Some patients would prefer to improve the color of their teeth in a more private setting or at a more gradual pace. If this description fits your needs, talk to our team about our customized, take-home whitening kits. We'll provide you with the powerful gel and personalized oral trays you need, as well as instructions for use. Your job is simple – wear both items together for the prescribed amount of time each day, and within a few weeks, you should achieve noticeable, beautiful improvements.
Learn More About
Teeth Whitening
Invisalign
Now, you can get the straight smile you have always wanted without the unsightly appearance of brackets and wires. Invisalign allows you to discreetly move your teeth into position using a series of clear plastic aligners.
Porcelain Veneers & Lumineers
A complete smile transformation is within reach through the power of veneers. These restorations are crafted from high-quality ceramic materials and designed to be extremely thin, allowing them to fit over the visible surface of your teeth in a way that looks and feels natural. Years of dental stains, chips, cracks, discoloration, and even minor gaps can all be hidden at once behind a new, flawless look you can show off proudly to those around you.
Dr. Puskas offers both traditional veneers and Lumineers to her valued patients. Traditional veneers are typically more lifelike, but they do require some alteration of the natural enamel, rendering this procedure virtually permanent. Alternatively, Lumineers are prepless and can be placed with only minimal changes, which means patients can return to their natural smile later on if they choose to do so.
Learn More About
Porcelain Veneers
Tooth-Colored Fillings
Tooth-colored fillings offer patients several valuable benefits when compared to the traditional, amalgam materials that were commonplace several years ago. Above all else, the aesthetic value of the composite resin we use is second to none, allowing Dr. Puskas and her associate to closely match its shade to your natural teeth and create a seamless result. Additionally, tooth-colored fillings are more conservative and more comfortable for patients, eliminating metals that can weaken the tooth over time and react poorly to changes in temperature.
Understanding the Cost of Cosmetic Dentistry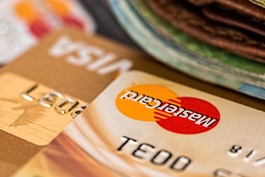 If you believe cosmetic dental treatments aren't in your budget, you're not alone. Many people associate elective services with a large price tag. However, the cost of cosmetic dentistry in Atlanta is more affordable than you might realize. The wide range of treatment options provides a solution to fit everyone's financial situation. Dr. Puskas will create the smile of your dreams without breaking the bank.
Cosmetic Dentistry FAQs