Periodontal Therapy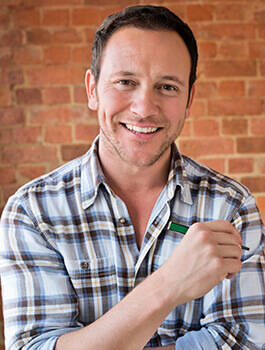 Periodontal disease (also known as gum disease) is one of the most common health conditions on the planet. While symptoms may seem relatively harmless at first, undiagnosed cases can quickly become severe without intervention, resulting in destructive infections, tooth loss, and other unpleasant consequences. Thankfully, patients from Buckhead and other nearby areas can find the experienced support and high standard of care they deserve here at the office of Dr. Jane Puskas. Dr. Puskas and the rest of our staff can provide periodontal screenings and revitalizing treatment as needed to keep you smiling brightly.
Scaling & Root Planing
If your case of periodontal disease has progressed past the initial stages and started to cause significant damage to your oral health, we may recommend an in-depth cleaning known as scaling and root planing. During this procedure, our team will remove dental plaque and tartar from your deepened gum pockets and under the gum line. We'll also smooth the root surfaces of your teeth so that bacteria aren't able to accumulate on rough areas as successfully.
Antibiotic Therapy
In addition to scaling and root planing, our team may recommend antibiotic therapy as an additional measure that can help eradicate dangerous bacteria from above and below your gum line. This application aids with the healing process and often results in more success overall when compared to scaling and root planing alone. We may also provide it during routine periodontal maintenance so that your improved oral health is able to flourish even more strongly.