Meet Our Dental Team
Dr. Jane Puskas is proud to have a dedicated, long-term staff working with her to provide dental care of the highest caliber to patients from all over the Buckhead area. Most have been here for 15 years and counting, with several reaching 19 years. Simply put, our whole team is a family, and we look forward to extending that same warm, welcoming environment to you when you arrive for your first appointment.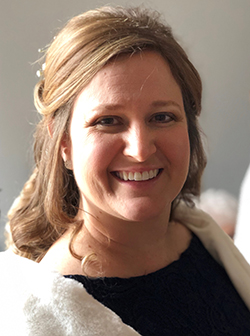 Virginia, Registered Dental Hygienist
Virginia Boyd is a Registered Dental Hygienist with a passion to inspire clean and healthy living. Combining a love of helping others and easing anxiety, the dental office is a good fit. In the evening, she stays busy with two tween daughters as a energetic Girl Scout Leader and driver to the many activities. Originally from rural Kentucky, she has lived in Atlanta for 18 years. She also is a certified as a AHA CPR Instructor.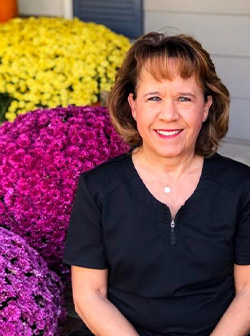 Judy, Registered Dental Hygienist
Judy is originally from metro Los Angeles, CA but relocated to Atlanta, GA with her family as a child. So, she considers Georgia as her home. Judy has been practicing dental hygiene for nearly forty years in both general and specialty practices but primarily in general practices. Judy and Dr Puskas worked together when Dr Puskas first moved to Atlanta and have stayed connected throughout the years. They are pleased to have the opportunity to work together once again. Judy specializes in providing quality care to her patients with the intent of being as thorough and as gentle as possible. Judy also strives to educate her patients and help them in maintaining and improving their oral hygiene.
Work life balance is very important to Judy and during her down time away from work, she enjoys spending time with her family and friends. She enjoys outdoor activities and looks forward to spending time with her male partner traveling as our world returns to the new normal. She also enjoys attending music events.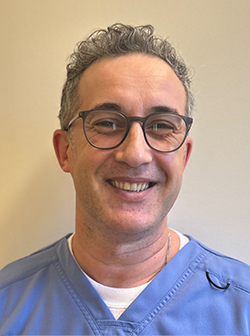 Tarik, Dental Hygienist
Tarik is a 2006 graduate of the Dental Hygiene Program at Georgia state university and an active member of the American Dental Hygiene Association. He has been an instrumental part of every practice he was part of , and has developed a trusting relationship with our patients while achieving the highest level of oral health. He attends many continuing education classes and is always striving to gain more knowledge for the benefit of his patients. Outside the practice, tarik enjoys traveling, scuba diving at different locations he visits.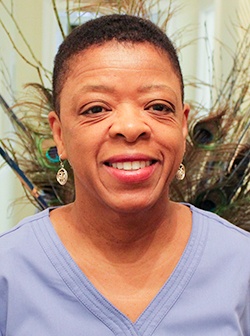 Annette, Lead Dental Assistant