How to Find the Best Buckhead Dentist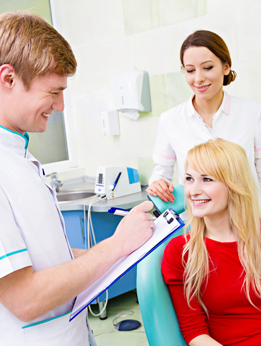 Finding a new dentist is not always easy. We've all been to dental or medical offices where we don't feel comfortable or welcome, and when it comes to choosing the right dental office, finding a place where you always feel at ease is the ideal. Whether you're new to the area or looking for a new Buckhead dentist, take a few moments to do a little research, and you should be able to find a dental office that provides a range of effective dentistry services while maintaining an environment where you'll always be welcome and feel right at home. At the Buckhead dental office of Jane C. Puskas, DMD, we are committed to creating dentistry practice where patients know they can rely on our team to provide effective dental care in complete comfort and free from stress. If you're looking for a new dentist, we hope you'll consider trusting our dental office with your oral health and hygiene needs. Please contact our team to find out more or schedule a consultation with us today.
Ask for Recommendations
A great place to start is asking your friends, family members, or coworkers for recommendations. If someone you trust already has a great dental office, look into that practice to see if it's right for you too.
Check the Credentials
It's important to know your dentist and dental team have the necessary training and experience to provide a wide range of dentistry services safely and effectively. Dr. Puskas is a Harvard graduate with years of advanced training and education in a wide range of treatments. She is also a graduate of the prestigious Pierre Fauchard Academy cosmetic dentistry program.
Location & Convenience
We are conveniently located in Monteith Commons, and our office is open Monday through Friday from 8 am to 5 pm. We also welcome patients to contact our team after hours, if they're in need of emergency dental care. We'll do our utmost to see you right away or walk you through first aid and pain management over the phone.
Comfort & Kindness
A good dental office should be comfortable, and a great dentistry team will be knowledgeable about the field and able to offer gentle care. It's hard to determine whether or not an office will be comfortable from images on the internet, but you can look for reviews from current patients who will give you a better idea of what you can expect from your dental appointments.
Comprehensive Services
A great dental office should be able to provide its patients a wide range of dental services. Our dentists and team are passionate about investing in the training and education we need to utilize latest, innovative dental technologies and techniques to ensure patients receive the highest quality, quickest, and most comfortable dental care. Some of the many advanced dental treatments we utilize regularly include:
CEREC – this is a state-of-the-art same day dentistry system that we use to streamline dental crowns, fixed bridges, and other advanced restoration processes. Rather than requiring two or more visits to our office, CEREC allows us to fully restore your smile in just on appointment.
Dental implants – this advanced tooth replacement option allows us to replace both the roots and the crowns of missing teeth to repair patients' smiles to full, natural form and function.
Zoom! Teeth whitening – using the advanced Zoom! whitening technique, we can deliver smiles up to ten shades brighter in just about an hour.
Emergency dentistry – don't hesitate to call our office right away if you or a loved one are in need of emergency dental care. In most cases, we're able to see patients on the same day they call our office.
Sleep apnea therapy – sleep apnea affects millions of adults in the US, and even those who have received an accurate diagnosis often find themselves unable to adjust to treatment with CPAP systems. Our team offers sleep apnea appliances to comfortably improve the quantity and quality of sleep for sleep apnea sufferers.