Emergency Dentist — Buckhead, GA
Quick Pain Relief When You Need It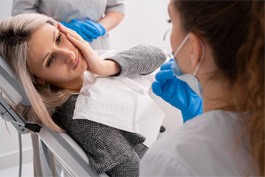 Emergency situations are no laughter matter, especially when they involve your vulnerable smile. If you or a loved one is experiencing a severe oral injury or pain located in the area, don't hesitate – please contact Dr. Jane Puskas and her experienced staff here in Buckhead right away. Our doctors will do everything we can to see emergency cases as soon as possible, and we can also provide helpful instruction over the phone for how to stabilize and even improve your condition in in the interim.
Why Choose Us for Emergency Dental Care?
#1 Same-Day Appointments Available
#2 Dental Savings Plan & Flexible Financing Welcome
#3 Excellently-trained General Dentists
How We Treat Dental Emergencies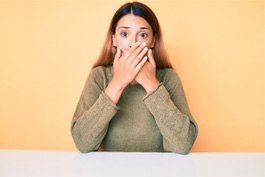 You might be unsure of how urgent oral care works. If so, you can expect the following to take place at your emergency dental visit:
A Same-day Appointment: After you've contacted our office, we'll pencil you in for treatment as soon as possible. (Ideally, you'll end up seeing us for a same-day appointment.) If needed, we'll also give you personalized first-aid tips over the phone. That way, you can better manage your issue until the visit.
An Emergency Exam: We'll give you an emergency oral exam once you arrive for care. In particular, our team will assess your teeth, gums, and mouth tissues for the source of your problem. Furthermore, the dentists will also relieve you of any immediate, severe pain.
Review of Findings: Following the exam (and possible X-rays), we'll share our findings with you and suggest the best possible procedure options. From there, the dental team will explain your custom treatment plan – its features, estimated price, timeline, etc.
Needed Care: You can count on our dentists to quickly address your oral issue and get your smile in working order. Whether you need a filling, crown, root canal, or something else, we'll be ready for it.
The Most Common Dental Emergencies
While the first thing you should do in the event of an urgent dental situation is contact your emergency dentist in Buckhead, sometimes that's not always possible right away. In the meantime, here are some tips for dealing with common dental emergencies:
Understanding the Cost of Dental Emergencies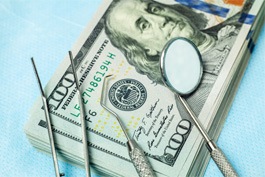 Because dental emergencies differ from patient to patient, no two people will end up paying the same amount for treatment. For example, while a mild oral infection might only require a prescription of antibiotics, a broken tooth may need to be extracted and replaced, which racks up a higher price. No matter the cost of your treatment, though, you should never put off getting the care you need. Oral health problems like infections or damaged teeth only worsen the longer you avoid treatment, causing higher costs in the future. Rest assured that our team will do everything in our power to reduce your cost of treatment as much as we can.
How to Prevent Dental Emergencies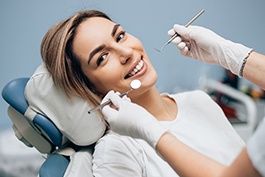 Naturally, it's always better to prevent a dental emergency than to deal with one. Doing so, after all, saves you time and energy! To that end, attend dental checkups and cleanings twice yearly – the visits will let a dentist treat issues before they get urgent. Similarly, you could also maintain a good oral hygiene routine and wear a mouthguard for sporting events.
Emergency Dentistry FAQs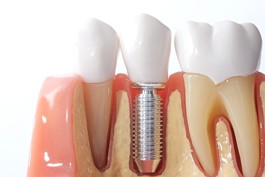 Do you still have questions about what you should do if you need urgent care from your emergency dentist in Buckhead? Luckily, you don't have to deal with the stress of this situation by yourself. Our skilled and friendly team of dental professionals can walk you through basic first aid over the phone and schedule an appointment to get you out of pain as soon as possible. For your convenience, we've answered some frequently asked questions about dental emergencies in the section below.