Trusted Emergency Dentist in Buckhead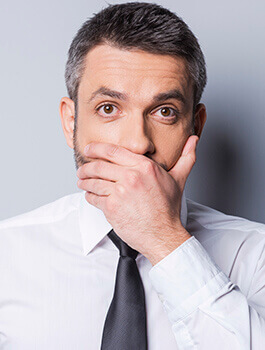 Emergency situations are no laughter matter, especially when they involve your vulnerable smile. If you or a loved one is experiencing a severe oral injury or pain located in the area, don't hesitate – please contact Dr. Jane Puskas and her experienced staff here in Buckhead right away. Our doctors will do everything we can to see emergency cases as soon as possible, and we can also provide helpful instruction over the phone for how to stabilize and even improve your condition in in the interim. Common emergency situations we see include:
Broken/Fractured Tooth
Knocked-Out Tooth
Severe Toothache
Lost Filling
Lost Crown
Jaw Injury
Soft Tissue Injury
If you're experiencing significant oral bleeding that isn't being relieved with pressure or a badly damaged, possibly broken jaw, please proceed to an emergency room in your area. Later on, Dr. Puskas can provide restorative care with valuable aesthetic benefits in order to rebuild any damaged or lost teeth you experienced in the incident. Patients from Sandy Springs and surrounding areas are welcome to contact us today for emergency assistance or to schedule their first routine appointment.