Meet Your Buckhead Dentist
Dr. Jane C. Puskas DMD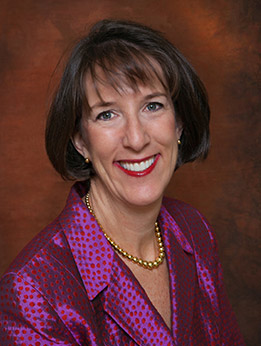 Hinman Article After graduating from Williams College in 1982, Dr. Puskas attended the Harvard School of Dental Medicine where she graduated cum laude. She was the recipient of awards from The American Society of Dentists for Children and the Grace Milliken masters in health policy and management from the Harvard School of Public Health in 1987. Dr. Puskas was first in private practice in Boston, where she was also a clinical assistant in the Department of Operative Dentistry and an instructor in the Department of Dental Care Administration.
Following her husband's career in cardiothoracic surgery, Dr. Puskas practiced dentistry with her father-in-law in Toronto, where she was also a visiting research scientist and clinical instructor in the Faculty of Dentistry at the University of Toronto.
Following her husband once more, Dr. Puskas moved to Atlanta in 1994 where she has since established her own dental practice, specializing in esthetic and restorative dentistry. She and her husband are happily established in Atlanta today and have three grown children. Dr. Puskas is very active in organized dentistry. Her largest commitment is with the Hinman Dental Society. In 2013, Dr. Puskas became the first female president and program chairwoman of the Hinman Dental Society. She has also taught in the Departments of Restorative Dentistry and Dental Care Administration at Harvard.
Dr. Puskas is also an active member in the Pierre Fauchard Academy, American College of Dentists, and the International College of Dentists, where she serves as award-winning editor of District Five's Keynotes Newsletter. Because Dr. Puskas represented Harvard at the Student Clinicians of the American Dental Association in 1986, she now serves on the Board of Governors of SCADA.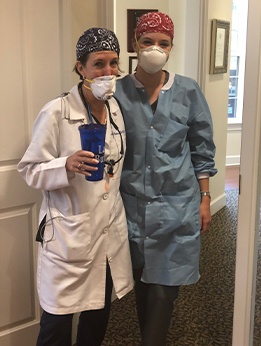 Dr. Puskas is so pleased that her youngest daughter, Caroline Puskas, is a third-year dental student  at Columbia school of dental medicine!! Caroline helped in the office during Covid which gave her incredible experience.
Connect with Dr. Puskas