Dental Implants – Buckhead, GA
Restoring Smiles in Buckhead & Beyond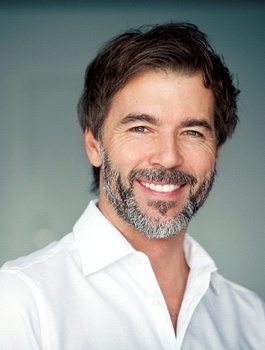 Losing one or more teeth can affect much more than your oral health – it can negatively affect your self-confidence, your smile's function, and your overall quality of life. Here in Buckhead, Dr. Jane Puskas, Dr. Anna Refai, and the rest of our long-term, dedicated staff believe in providing patients with reconstructive solutions that are lifelike and aesthetically pleasing, and dental implants are right at the forefront of that promise. By replicating the entire structure of your natural tooth, dental implants in Buckhead rebuild patients' smiles in seamless and long-lasting ways. Please contact our practice today if you have any questions, or if you're ready to schedule your first appointment in our brand-new, state-of-the-art dental office.
Why Choose Jane C. Puskas, DMD for Dental Implants?
Partnered with the Best Local Dental Implant Specialists
Dentist with Decades of Experience
CEREC Same-Day Dental Crown Technology Available
What Are Dental Implants?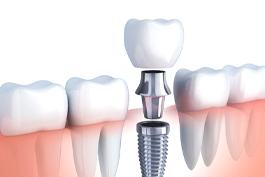 What makes dental implants so special is their ability to recreate the entire structure of a lost tooth – something no other tooth replacement can do. A dental implant consists of three parts:
A titanium post that is surgically embedded into the jawbone in place of a missing tooth root
A metal connector called an abutment that secures your replacement tooth
A personalized restoration (which could be a dental crown, bridge, or denture) designed to look just like your original teeth
Traditional solutions like dentures and bridges only sit on top of the gums. As a result, they don't feel as natural, nor do they last as long. Dental implants, on the other hand, are made of biocompatible titanium that fuses to the jawbone, effectively tricking your body into thinking the original tooth is still there. Because of this, dental implants look, feel, and function almost exactly like the teeth you've lost. With the right care and maintenance, they can last for decades, maybe even a lifetime!
The 4-Step Dental Implant Process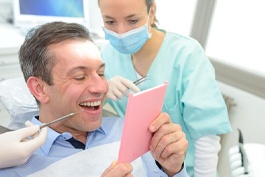 Although getting dental implants takes longer than receiving a more traditional option, the wait is well worth it due to their incredible longevity and a whole host of other benefits they offer. Every patient will have a slightly different journey, but the four main steps of the dental implant process include:
Initial dental implant consultation – Dr. Puskas or Dr. Refai examine your mouth, develop a tooth replacement plan, and complete necessary preparatory work (tooth extractions, bone grafting, etc.).
Dental implant surgery – One of our trusted local specialists surgically places the implants in your jaw.
Dental implant osseointegration/abutment – The implant posts fuses to the jawbone over several months. Then, the metal abutment is attached.
Delivery of dental implant restorations – Once you're finished healing, we place your custom crown, bridge, or denture.
Benefits of Dental Implants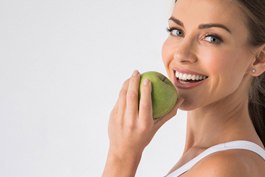 Thanks to their unique ability to replace every single part of a missing tooth, dental implants can accomplish many things that alternative options cannot. They offer unmatched benefits in your day-to-day life as well as your long-term oral and overall health. For example, they allow you to easily eat your favorite foods, smile with confidence, and enjoy replacement teeth that can last for decades to come.
Who Dental Implants Can Help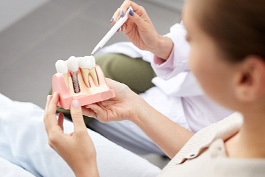 Once the dental implants have successfully integrated with the natural tissue, patients will return to our office so that we can design restorations that function properly and are a beautiful complement to the rest of your facial appearance. Fortunately, dental implants can rebuild your smile no matter how many teeth you have lost:
Understanding the Cost of Dental Implants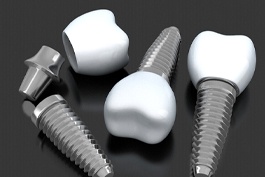 Each dental implant treatment plan is fully customized based on the patient's unique needs. Therefore, we cannot provide you with a cost estimate unless you attend a consultation with us. From there, we will determine the factors that will affect the cost of dental implants and discuss payment options.
It's worth pointing out that when it comes to dental work, you tend to get what you pay for. Conventional bridges and dentures are cheaper initially, but they'll have to be replaced more frequently than implants, which might make them more expensive in the long run. Not to mention, dental implants are an investment in your smile, health, and quality of life that is worth making.
Dental Implant FAQs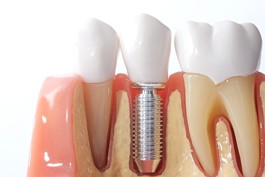 Dental implants in Buckhead are an excellent solution to permanently replace your missing teeth; however, it's normal to have a few concerns before you're ready to commit to the treatment. We'll explain everything during your initial consultation. While you wait for your appointment, here are the answers to a few of the top questions that patients ask us about dental implants to ease any apprehensions.