Buckhead Porcelain Veneers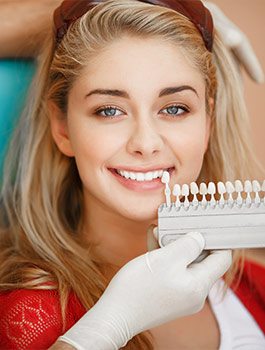 Your teeth are important for more than just speaking and chewing. They are also vital for your self-esteem. If you do not like how they look, you can often find yourself hiding your smile in pictures or during everyday conversations. It may seem like you have no choice but to live with the insecurities from their flaws, but you do have an effective option. Dr. Jane C. Puskas and Dr. Anna M. Refai can transform your confidence with an attractive smile. With porcelain veneers, you will get the drastic results that you want using a minimally invasive procedure.
Overcome Your Insecurities with Veneers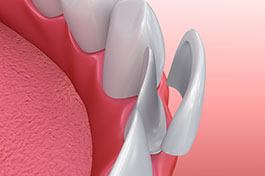 Porcelain veneers are thin shells that are bonded to the front surfaces of the teeth to cover imperfections to give them a shapelier and more proportionate appearance. They are quite versatile, allowing them to be used to correct several flaws. Often, many choose them to achieve a brighter, whiter smile by covering dark tooth discoloration.
They can also be used to cover chips and cracks or to give abnormally shaped teeth a more attractive appearance, especially those that are shorter than average. In some cases, they can even be used as an alternative to traditional braces by making the teeth appear straighter. You will not have to spend months wearing braces to get the smile of your dreams.
When compared to veneers of the past, those made of porcelain closely mimic the appearance of enamel, creating natural-looking results. In addition, porcelain is thinner than veneers made from other materials, allowing more of the tooth's structure to remain intact for a minimally invasive procedure.
Choose an Effective Veneer Solution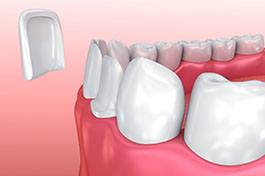 In most cases, if you have healthy underlying teeth, you are a candidate for the procedure. After performing an initial consultation, we will create a customized treatment plan to improve your smile. We will begin by cleaning your teeth and removing a small portion of enamel. This is necessary to ensure that they sit flush. We then take impressions, which are used to create your veneers with precision and accuracy in a dental lab.
While you wait for your new veneers to be ready, we will attach temporary ones. In about two weeks, you will return to our office to have your permanent ones bonded in place. You will walk out of your appointment with a dazzling, confident smile with results that will last.
With the right aftercare, your new smile will last for an average of 10 years before needing to be replaced. To protect its longevity, it is best to brush and floss your teeth using nonabrasive products. In addition, avoid any habits that may cause the veneers to chip or crack, like using your teeth as tools. Do not forget to schedule an appointment with us twice a year for a cleaning and checkup.
Get a Beautiful Smile Today!
If you are ready to stop hiding behind imperfect teeth, it is time to get the smile of your dreams. Contact our office today to schedule your consultation to see if porcelain veneers are right for you.