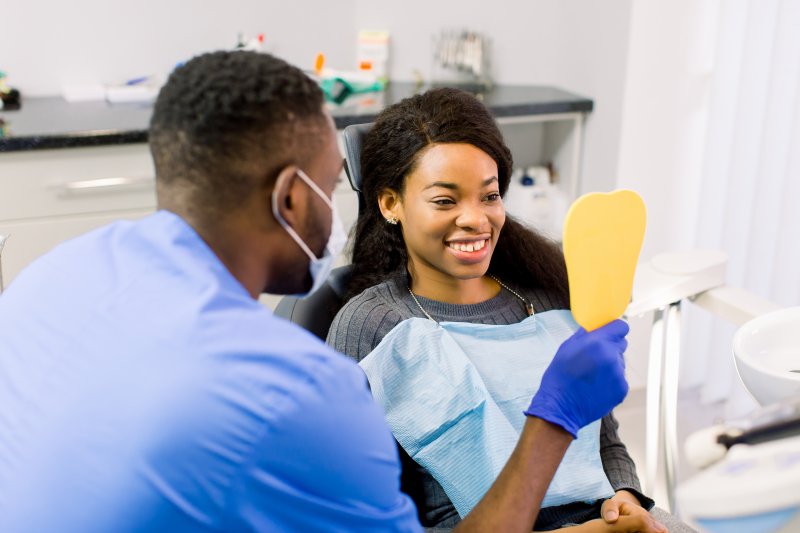 It can be difficult trying to find the time to see your dentist. With so much happening at the end of the year, getting in for a regular checkup or cleaning can seem impossible. However, if you knew the dental benefits you pay for each month would suddenly disappear at the end of the year, would you be more likely to schedule an appointment. Find out why it's important to take the time to see your dentist and get the most out of your dental insurance benefits before it's too late.
Use Them Now or Be Prepared to Lose Them
The most important aspect of your dental insurance plan that you should know and understand is that your benefits will not roll over at the end of the year. This is truly a "use them or lose them" set up. No matter how much you've accumulated throughout the year toward your deductible or annual maximum, come January 1, anything unused will be sent back to the insurance company, and you'll be starting all over. This fact goes under the radar for most patients, which is why so many lose valuable money each year.
Want to avoid losing hundreds, if not thousands of dollars at midnight on December 31? Here's how you can do it:
Preventive Care is Your Ally
If you want to get the care you need now, keep decay, disease, and other oral health problems from developing in the future, and save money in the process, you'll want to take advantage of the preventive care services offered by your dentist and covered by your insurance. Although all policies and plans vary, it's not unusual for insurance companies to pay 100% of dental checkups and cleanings. Offering you two visits each year, you can keep your oral health in check without it costing you anything at all.
Does that make you want to pick up the phone and start dialing your dentist's office? It should!
Watch Out for Changing Fees
If you don't like the idea of your benefits not rolling over, you definitely won't like the idea that your insurance company can change and alter your plan with each new year. Rising premiums and eliminating benefits are a common occurrence, so instead of waiting to see if you'll be affected, why not use the benefits you have now and get the treatment you need? If your dentist tells you that you need a root canal, it's in your best interest to have the procedure in 2019 instead of waiting until 2020. It might not be covered then, and you'll find yourself picking up the tab for a costly treatment.
Now that November has arrived, there's little time left to use your end of the year dental insurance benefits. Take the necessary time to speak to your dental team and discuss ways to use your plan before it's too late.
About the Authors
Dr. Jane Puskas and Dr. Anna Refai enjoy making people smile. No matter if it's with a thorough cleaning or restoring missing teeth, their passion for dentistry extends far and wide. Offering their patients a wide array of services, they understand that when it comes to paying for treatment, it can be costly. As an in-network provider with Cigna and Aetna dental insurance, Dr. Puskas and Dr. Refai will make sure you receive the best care and price every time. But don't worry if you have another insurance carrier. They are happy to work with all types of PPO plans, promising the highest level of dental care all while working to save you the most money. With the end of the year coming quickly, they want to remind you to maximize your plan before your benefits expire. To find out how, contact us at (404) 261-7488.