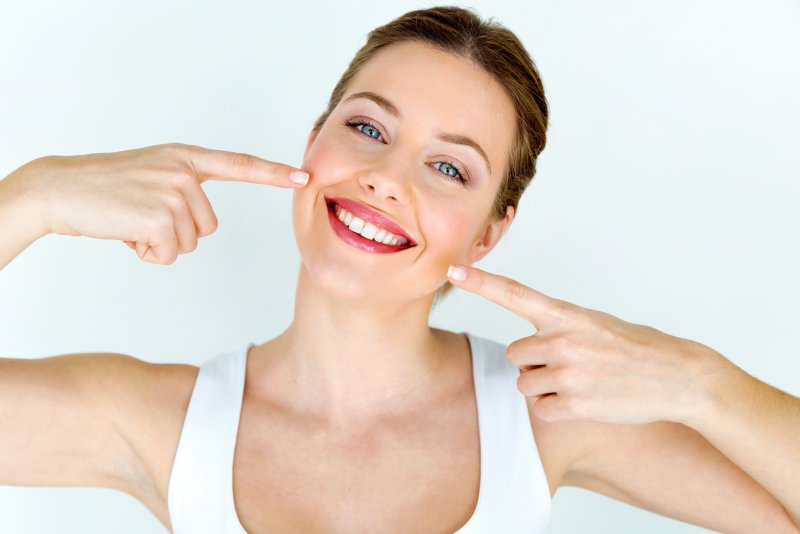 An unappealing gap between your teeth has been plaguing your smile all your life, but you're not eager to take the traditional route, metal braces, to correct it. Are there any other ways you can go about improving your appearance? With the advancements in cosmetic dentistry, you certainly do have alternatives; porcelain veneers and Invisalign in Buckhead are two of them. As you continue, a cosmetic dentist explains how the two procedures can make that nagging gap finally disappear to create a beautiful set of teeth!
What are Porcelain Veneers?
The porcelain veneers method provides a fast and effective way to mask a gap in your front-facing teeth. The thin ceramic shells are custom-designed by a cosmetic dentist to hide gaps and several other smile flaws, and to match the color, size and shape of your other teeth. The end result is a symmetrical and gorgeous smile.
Here are the usual steps to the procedure:
A thin layer of enamel (the outer part of the teeth) is removed.
Bite impressions are captured and sent to a trusted lab that will fabricate a permanent set of veneers.
Temporary veneers are placed to protect your teeth during the fabrication process.
Once the permanent veneers return from the lab, you'll be invited back to have them bonded to your teeth.
In just two-to-three weeks, the porcelain veneers procedure leaves patients with a brand-new look.
What are Invisalign Clear Aligners?
For people with a larger gap or other orthodontic issues, the better option may be to undergo treatment with Invisalign clear aligners. The primary difference between porcelain veneers and wearing Invisalign clear aligners is that the latter actually make an orthodontic improvement, shifting teeth to the desired position just like traditional metal braces. However, this method doesn't require you to be fitted with cumbersome metal brackets and uncomfortable wires.
Invisalign clear aligners, instead, provide a discreet way to adjust your teeth by applying gradual pressure. When you visit your cosmetic dentist, a complete smile plan will be created to meet your needs and a certified Invisalign lab will create a full treatment series of aligners, each to be worn for two weeks at a time.
In some cases, treatment can be completed in as little as 12 months. However, the time ultimately depends on the current condition of your smile.
Which Route Should I Take?
To determine which method to fix your front teeth gap is best for you, pay your local cosmetic dentist a visit. After thoroughly assessing your condition, he or she can make a recommendation that best fits your situation. Whichever route you take, you'll end up with a revamped and rejuvenated look!
About the Author
Dr. Jane C. Puskas is a graduate of the Harvard School of Dental Medicine. A fixture in the Atlanta area for over 20 years, she specializes in providing esthetic and restorative care. Dr. Puskas creates beautiful smiles with porcelain veneers and Invisalign aligners at her private practice, and when you visit her office, she'll suggest which route is best for you to take. She can be reached for more information through her website.