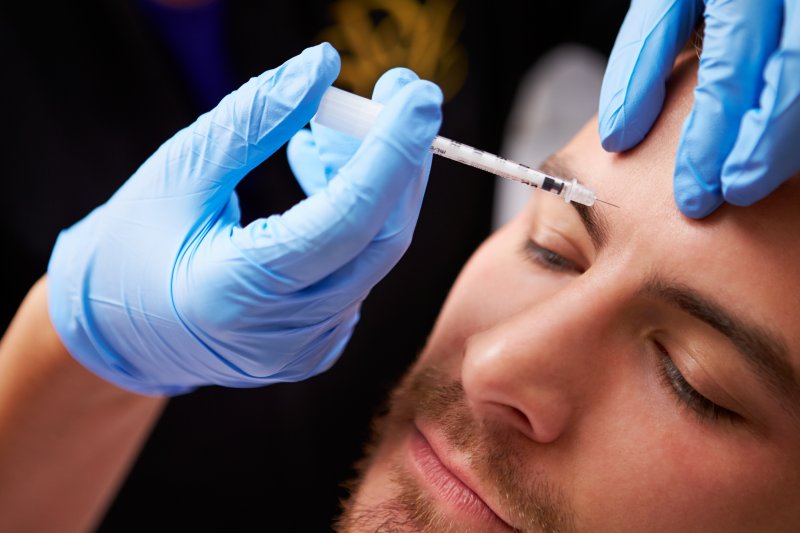 Everyone knows that you can turn to the dentist for whiter teeth, healthy gums and an overall dazzling smile, but did you know that they could also help you get rid of the wrinkles and creases on your face? Some dental practices are licensed to use Juvederm and Botox in Buckhead as cosmetic treatments to help their patients look younger. But while both are excellent options for lessening the effects of aging, there are some important differences in what they address and how they do it.
How Do Botox and Juvederm Work?
Age-related wrinkles are caused by contractions of muscles in the face. A Botox injection uses a purified protein to relax these muscles and stop any involuntary movements.
Juvederm in Buckhead, on the other hand, uses sterile gels made from the hyaluronic acid that's naturally found on the skin. It physically fills in wrinkles by adding temporary volume.
What Kind of Wrinkles are Botox and Juvederm Used For?
Because these treatments are so different, each one is effective on different kinds of wrinkles. A Botox treatment is used to address motion-based wrinkles. In other words, if your wrinkles show up whenever you smile or laugh, Botox may be the best option for you. If, however, there are wrinkles that can be seen even when your face is at rest, Juvederm will likely be the procedure of choice.
What are the Differences Between Botox and Juvederm?
While both treatments use injections to fight wrinkles, there are some important differences to keep in mind:
In many cases, the effects of Juvederm can be seen almost instantly after the procedure is complete. With Botox, you might need to wait a day or two to start seeing the effects.
Botox will last about 3 to 6 months before you need another session; Juvederm can last up to 9 months or even 2 years depending on where it's injected.
The effects of Juvederm can be reversed if you want to undo it for whatever reason. With Botox, you'll have to wait for it wear off.
In general, Botox is slightly less costly than Juvederm.
Botox will usually be used for laugh lines, crow's feet and furrows in the forehead. Juvederm can treat nose-to-mouth folds and mouth-to-chin folds; it can also enhance your cheekbones.
So Which One Will I Need?
Your dentist can examine the lines on your face and create a plan based on your needs. Sometimes you might even need to get Botox and Juvederm at the same time to create the youthful appearance you want. Be extremely clear on what you're looking for and set realistic expectations; you should also voice any concerns you might have about the treatment. Take the first steps in constructing a more attractive, confident look you can be proud of!
About the Author
Dr. Jane Puskas is a cum laude graduate of the Harvard School of Dental Medicine and has received awards from the American Society of Dentists for Children. In addition to beautiful smiles, she can use Botox and Juvederm to help patients with age-related winkles and creases. To schedule a consultation, visit her practice's website or call (404) 261-7488.