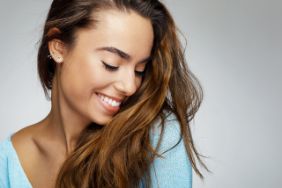 As a family dentist, we love providing our community with high-quality, comprehensive dentistry. And we're proud of the relationships we've built with our patients over the years and the trust they've put in us. Now, we're also excited about expanding the care we provide by offering three new services: Invisalign clear braces, Botox, and treatment for sleep apnea in Buckhead. Learn more below about how these services can improve your oral health and help you feel fantastic!
Sleep Apnea Therapy
An estimated 22 million Americans have sleep apnea, which leads to chronic daytime fatigue and also increases the risk of many other serious conditions such as heart disease, obesity, stroke, and depression.
Dentists can play a big role in the treatment of this common condition. In fact, it may surprise you that we're often the first healthcare professionals to recognize the signs of sleep apnea in our patients.
And, although the only treatments for many years were either surgery or a CPAP machine, now we provide simple, non-invasive oral appliances that are lightweight and portable. These custom-made devices work by gently repositioning the jaws at night to open the airway.
This effective treatment option makes it easier than ever to get better sleep, improve your quality of life, and stay healthy at the same time.
Botox
Most people know about the cosmetic benefits of Botox but aren't aware of its therapeutic potential. Botox relaxes the muscles, which is why it's great for treating the wrinkles around the forehead, eyes, and mouth. This makes it a perfect complement to other types of cosmetic dentistry and allows us to restore a natural-looking and relaxed appearance to the smile. 
However, it's also very effective for treating temporomandibular (TMJ) disorder as well as clenching and grinding. Since the cause of clenching and grinding is overactive facial muscles in the cheeks and jaws, Botox can quickly relax these muscles to provide temporary relief from jaw pain. This is perfect when you're waiting for the long-term results from other treatments to take effect.
Also, Botox treatment is fast and easy, so it can be conveniently scheduled at the same time as your regular 6-month checkups.
Invisalign
Having a straight, even smile and an aligned bite is important for your oral health and adds to your self-confidence. And being able to achieve these results discreetly, without metal brackets and wires, is even better!
There are several additional benefits of Invisalign, including:
It's much easier to keep your teeth and gums clean.
You won't have to give up hard, crunchy, or tough foods during treatment.
The clear plastic aligner trays are far more comfortable than metal.
Many patients get their results faster than they would in traditional braces.
With Invisalign in Buckhead, you can get results you feel great about showing off, comfortably and invisibly.
As part of our patient-centered approach to dentistry, we're thrilled to offer these new services. If you'd like to know more about how they could benefit you, don't hesitate to get in touch!
About the Author
Dr. Jane C. Puskas has over 30 years of experience as a family dentist and is a graduate of the Harvard School of Dental Medicine. She and her team constantly strive to provide the absolute best in comprehensive dentistry and regularly pursue continuing education in a wide variety of specialty areas. If you have any questions about sleep apnea in Buckhead or any of our new services, you can reach Dr. Puskas via her website.