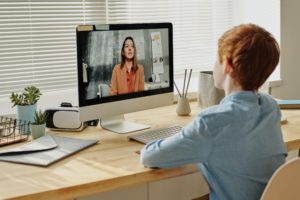 You and your family have spent the last several weeks inside your house amid the COVID-19 pandemic. You've beaten the heat while doing your part to help stop the spread of the virus. As the country reopens, your child will be starting another school year. Whether in-person or at-home, the last thing you need interrupting your new routine is a dental emergency in Buckhead. Although you probably never expect your child to need immediate dental care, it's more common than many people realize. If you find yourself in this unfortunate situation, do you know what to do? Here's how to handle a few of the most common dental emergencies.
Knocked-Out Tooth
One of every parent's worst fears is having their child knock-out a tooth. Although you might believe there's no saving the tooth, there's hope if you act fast. Hold the tooth by the crown and rinse it with water. Do not use any cleaners or dry it. Gently try to reinsert it back into the socket. If you're not successful, keep the tooth moist by placing it in a cup of milk and head to the dentist. Even if it's a primary tooth, it's best your child sees their dentist within the next 30 minutes.
Toothache
A toothache can make it difficult for your child to focus on anything else. You can help manage their discomfort at home with an over-the-counter pain reliever; however, they will still need to see their family dentist in Buckhead to address the underlying cause of the problem, like an infection. Your dentist will provide the appropriate treatment, so your child can get back to learning.
Broken Tooth
If your child breaks or chips a tooth, have them rinse their mouth with salt water and avoid chewing with it until after it has been repaired. If there's any swelling, apply a cold compress to the outside of their face for 10-minute intervals. An over-the-counter pain reliever can reduce any discomfort.
Object Stuck Between Teeth
Gently use a high-quality dental floss to try to remove the object. Never use any sharp tools or instruments if you can't dislodge it. Instead, it's best to contact your dentist right away.
Preventing Dental Emergencies
Although you can't always prevent a dental emergency from occurring, there are several things you can do to lessen the likeliness for one interrupting your child's school year, such as:
Encourage proper brushing and flossing habits.
Invest in an athletic mouthguard if your child plays sports.
Discourage using the teeth as tools or chewing on inedible objects.
Take your child to the dentist at least twice a year.
If you're not sure if your child needs immediate care, don't hesitate to contact your dentist.
About Dr. Jane C. Puskas
Dr. Jane C. Puskas attended Harvard School of Dental Medicine and received multiple awards for excellence. She has a diverse skill set to provide the exact care her patients need, even during emergencies. If you or your child have a dental emergency, contact our office today for an appointment.