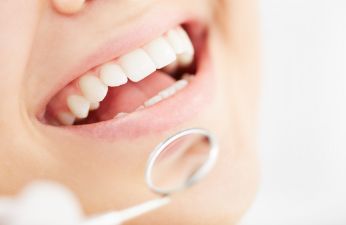 After a long quarantine in the spring of 2020, people are even more excited about the arrival of summer than usual. With social distancing easing up, everyone is finally able to get out and socialize a little, so it's a fantastic time to enhance your smile. And since a cosmetic dentist in Buckhead has so many ways to fix any type of flaw, this "summer project" is faster and easier than you may think. In fact, many services can be done in just one or two appointments! Learn more below about some of the most popular cosmetic procedures and how they can benefit your smile this summer. 
Professional Whitening
Whitening is incredibly popular and an excellent way to freshen up your whole appearance this summer. But since the FDA limits the strength of store-bought options, you'll get the most reliable results from a professional treatment. Here are two common options, both of which will whiten your teeth by 3-7 shades:
Zoom! in-office whitening: This option gives you dramatic results in just one visit. It's done by applying powerful whitening gel to your teeth and exposing them to a special light for about 15 minutes at a time to accelerate the process. Your dentist will monitor you for sensitivity until your final results are achieved.
Take-home trays: This option can give you outstanding results as well, but more gradually. It's done by filling custom-made trays with professional-strength whitening gel and wearing them (usually for 30-60 minutes a day) for about 10 to 14 days. 
Tooth-Colored Fillings
Gone are the days when the only option for repairing a cavity is a metal filling that shows when you smile. Now, durable, tooth-colored materials can be used that blend in beautifully so they can't be seen at all. An added bonus is that these fillings also conserve more of your natural tooth structure than metal fillings do, which helps the tooth stay healthier over the long-term.
Porcelain Veneers & Lumineers
Porcelain veneers and Lumineers are an excellent way to make dramatic changes and can be done in just a couple of visits. These strong, ultra-thin shells of porcelain or ceramic are adhered to the front surfaces of your teeth to completely mask any imperfections underneath. The difference is that porcelain veneers involve removing a small amount of surface enamel and are considered irreversible. Lumineers do not require altering your existing teeth, so you can have them removed later on if you wish.
Both options are perfect for chips, severe stains, minor gaps and crowding, and small or oddly shaped teeth. And with basic maintenance, they can last 10-15 years or more.
Invisalign
Instead of metal brackets and wires, Invisalign uses clear aligner trays to move your teeth. While the obvious advantage is straightening your smile invisibly, removable trays also mean that you can eat normally and brush and floss just as easily as before. Not to mention that treatment is usually a little faster than braces, with an average treatment time of 12 to 18 months. 
And while you won't complete your Invisalign treatment during the summer months, you will see big changes in your smile in time for the holidays – all while maintaining your regular appearance now.
If you're looking forward to socializing this summer after quarantine, there's no better time to get the smile you've always wanted, especially now that you know how fast and easy it is! 
About the Author
As a general and cosmetic dentist in Buckhead with over 30 years of experience, Dr. Jane C. Puskas loves seeing how a beautiful smile enhances her patients' lives. With advanced training and technology and a wide menu of cosmetic services, she always provides outstanding results. If you're interested in a smile makeover this summer or have any questions, you can reach Dr. Puskas via her website.