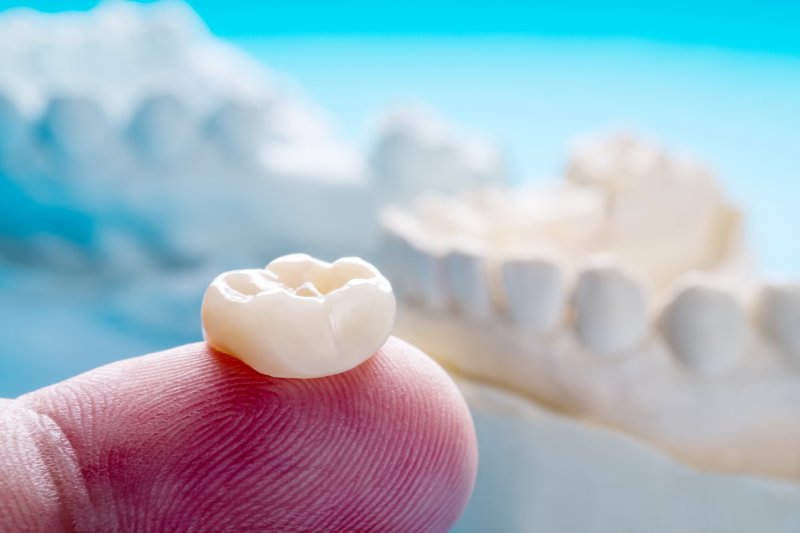 If you're getting a new dental crown, you're probably looking forward to treatment. Soon enough, your damaged tooth will be covered by a restoration that helps your smile look better! However, you may feel a bit nervous as well. Assuming this is your first crowning, you probably don't know what to expect once the procedure is over. Will you need to take special care of the crowned tooth? If so, how? Luckily, your local dentist can answer these questions. To put you at ease, here's a summary of three things you should do after getting a dental crown.
Manage Numbness
Dentists use an anesthetic to numb the treated area for many dental crown procedures. That way, you won't feel any pain as treatment proceeds. This drug, though, is likely to keep the crowned tooth numbed for several hours after the appointment.
You'll want to avoid drinking hot liquids or chewing hard foods during this period. Otherwise, you risk burning or biting yourself because you can't feel the familiar warning sensations. You can eat as you please after the numbness is gone.
Treat Post-Procedure Discomfort
Once the anesthetic is out of your system, you'll likely notice some mild discomfort from your new crown. These symptoms are normal and shouldn't cause any concern; they'll fade on their own in a few weeks.
In the meantime, you can manage the pain with simple over-the-counter medicines. For instance, ibuprofen brands like Tylenol or Advil could reduce your dental ache. An analgesic gel from a pharmacy could also help with any sensitivity in your gums.
Keep the Crown Clean
Most importantly, you'll need to ensure that your crowned tooth is squeaky clean. After all, a dirty restoration isn't likely to last long. Plus, the area where the crown and tooth meet (the margin) is particularly vulnerable.
To keep your crown plaque-free, follow common-sense dental care. Remember to brush your teeth twice daily, floss once daily, and rinse with mouthwash as needed. Furthermore, avoid chewing hard foods to prevent crown damage. Lastly, visit your dentist often so they can check the health of your teeth.
As nice as it would be, your dental practice can't do all the work for you. Practice the steps above so your placed crown stays with you for a long time!
About the Author
Dr. Jane C. Puskas is a dentist living in Atlanta, GA, having earned her DMD from the Harvard School of Dental Medicine. She specializes in aesthetic and restorative treatments, especially the placement of CEREC same-day dental crowns. However, Dr. Puskas is also well-versed in preventive and emergency dentistry. She is even active in organizations like the Hinman Dental Society. Dr. Puskas currently practices at her self-titled clinic and can be reached at her website or by phone at (404)-261-7488.